We are fanatical about crafting transcendent, awe-inspiring liquid. That's why we put it right on our labels. Each and every apple in our blends specifically loves you, and they've all come together to help improve your day.

We are a group of young people who believe in good work, good times and good cider. We are devoted to crafting complex, delicious hard ciders by blending fresh-pressed New York State apples with natural herbs, spices and ingenuity. At Awestruck we strive for innovation and creativity in crafting our ciders.

Co-Founders Casey Vitti and Patti Wilcox spent years as vagabond globe-trotters before Awestruck was even a spark of an idea. On these journeys they discovered a great deal: the profound delightful ness of fermented fruit juices; the fine art of sleeping in hammocks; and that human beings are at their core, mostly very good. In tasting different regional drinks and foods they also learned that what really makes something good is how it makes you feel. This sparked their mission to create a product that would captivate people, stop them in their tracks and show them a glimpse of fun and discovery. With each and every cider we make we aim to do just that.
MEET THE TEAM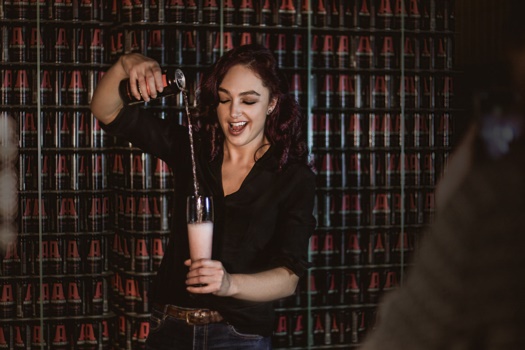 About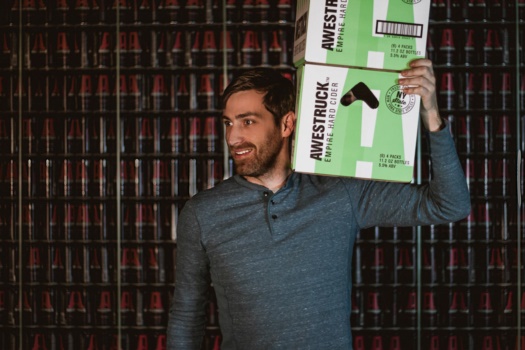 About
WANT TO BE PART OF THE AWE-INSPIRING TEAM?
We'd love to hear from you.
Fill out the form below, and we'll get back to you.